April 10, 2019: This ID provider was having some trouble with a difficult case. He was questioning if his patient had a thoracic disc problem… or cervical disc… with a shoulder problem??? We use the ID system to go step-by-step, dive deep into the fundamentals and stay on track until we reach an answer.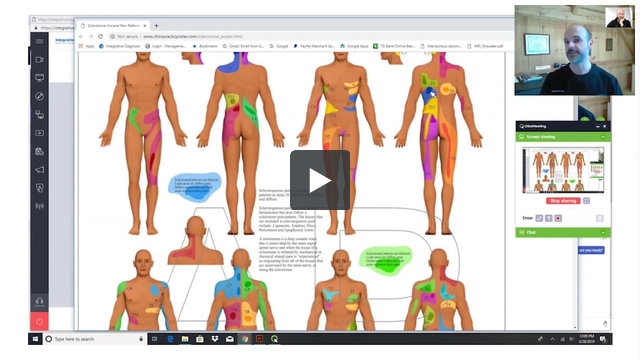 Lessons from this coaching session:
Have a sclerotome chart available for reference
Use the chart to compare with your pain diagram
Understand what the dark vs light areas indicate
SLOW DOWN: Follow the ID system, step-by-step.
Be prepared to spend 30-60 minutes to dissect your difficult cases.
This will become much faster, but it always starts off slower